Best beginner fishing kayak
Have you just decided to upgrade your fishing game by moving to kayak fishing? I know I know shore fishing is kind of boring. Great decision! But not feeling confident enough to buy one being a beginner? Not a problem! You just be pro at fishing, the rest you leave to me. I am here with the list of best fishing kayaks for beginners that paddle like a dream!
Once I was a beginner too, I didn't get so lucky neither I had any help while I had my fishing kayaks. 
I picked some bad products, made fool out of myself, wasted the bucks but also I learned all from these experiences and became a pro at knowing fishing kayaks so that you don't have to be beginner-me anymore! Read on to discover your best purchase this season.
Choosing the right fishing kayak:
Fishing kayaks come with various features some fit for the adults, some fit for the kids, some fit for the professionals, and some for the amateurs.
If you are a beginner, your preferences will have to be different than others for maximum efficiency of the kayak.
You don't want a hard-to-use luxury kayak that will only sit in your storage. You do want to make some good use of it as well. Right? So being a newbie, you have to choose a fishing kayak that best fits your kayaking ability, height, weight, stability, fishing capacity, etc.
While making the list, I've considered all of the things that can be useful to you. So you are safe!
In A Rush?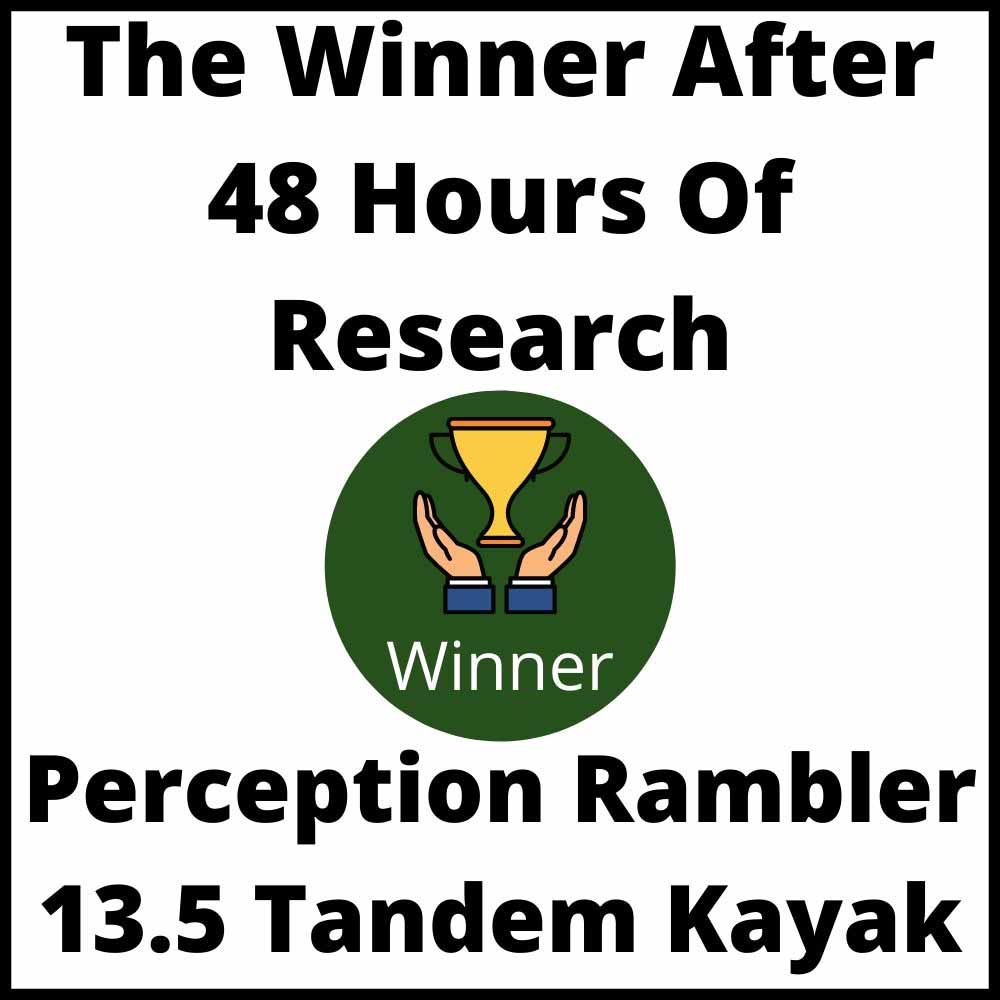 Top 10 Fishing Kayaks for Beginners
1. Pelican sentinel 100x sit-on-top kayak
Best pick for beginners and people loving stability
I know what your biggest fear is as a beginner. An unstable kayak, right? The first thing you must be concerned about right now is whether your kayak will flip. Don't worry! Introducing you to Pelican Sentinel 100x.
This is your best shot! The securing feature of a multi-chine flat bottom hull ensures the stability that you are looking for to have a smooth fishing experience.
As a beginner, you might want to take many gears and stuff, sure take! Space is not a thing of concern in this model.
It is incredibly easy to move and store for its weight of only 44 pounds and size of 9'6″. The material used to make Pelican Sit-on-top Kayak is super durable – note this point down if you don't have any plan to buy another kayak anytime soon!
Pelican Sentinel 100x is my pick for the best fishing kayak for beginners because
• Extremely stable for its multi-chine flat bottom hull – c'mon don't be afraid anymore!
• It has adjustable footrests, a drain plug, constructed carrying hand grips, 2 paddle holders, and a smartphone stand.
• It is constructed with 2-rod tie-downs, flush mount rod holders, and 2 accessory eyelets to bring along your favorite gear.
• It has EXOPAK removable chamber with vertical pole holders.
• Built with patented Ram-X materials makes Pelican Sentinel 100x extremely durable to be the partner in years of exciting fishing experience.
• It is manufactured with additional flotation inside the hull.
You might also like: Vanhunks Voyager Deluxe Kayak 12ft kayak
✅ It will last like forever
✅ Extreme stability
✅ Easily cleanable
✅ Comparatively easy transportation
✅ Fits anywhere for the small size
✅ Can be used by all sizes of paddlers
✅ Light-weighted
⛔ Maximum capacity of 275 pounds.
2. Pelican Sentinel 100xr kayak
For a stable and comfortable sit-in kayaking experience
A Sit-in kayak can be equally stable if followed by the proper body measurement and design. Pelican knows this and came out with another great model Sentinel 100xr. This model is simultaneously elegant and safe for a beginner.
Besides, it comes with so many extra features to enhance your experience of kayaking that you should click the add to cart button immediately. This might be the best option in a reasonable price range if you want to go for a safe option that'll be efficient for a beginner.
Great features you'll find in Pelican Sentinel 100xr:
• Sit-inside system
• Comes in colors Cosmo and White
• Dimensions of 120" X 29" X 12.75"
• It is featured with adjustable footrests, drain plug, Cockpit table, Paddle tie-down
• Includes premium knee pads for any beginner's maximum comfort
• It comes equipped with Pelican's removable ERGOCOAST portable seating system, which allows you to use the seat anywhere else – equally best as a beach chair as well!
• Your drinks will always be within your reach – thanks to a secondary bottle holder and a bottle cage
• Also included two 1" rigging tracks for mounting a camera or other fun stuff
• Ergonomic carrying handles for transportation
• It weighs only 42 pounds / 19.05 kg that you can carry it on one shoulder
• Perfect for all sizes of paddler
You might also like: Sea Eagle 330 Review
✅ Removable seating system
✅ Adjustable footrests
✅ Sit in kayak
✅ Premier knee pads
✅ Excellent stability
✅ Lightweight
✅ Great maneuverability
✅ Easy transportation for t handles
✅ Two 1" rigging tracks
✅ affordable
⛔ Only for calm slow-moving water
3. Emotion Spitfire 90245 Sit-On-Top
For beginners looking for performance and affordability
It seems this model has been constructed considering the paddlers who love some speed in their lives! If you are that person, and also a beginner in the world of kayak fishing, this is your shot! 
You can build speed while not hampering the stability. The sit-on-top design of Emotion Spitfire 90245 also is very spacious which you need as a beginner and it is safer too.
Let's now look into the features that Emotion Spitfire 90245 comes up with.
• Dimensions of 96.5" X 26.1" X 11"
• Constructed of High-Density Polyethylene for superior durability and strength
• secure foot bracing and for comfort, there are molded in freedom footrests
• exceptional stability and tracking are offered by ST Performance Hull offers
• for easy transport, it is featured Front, rear, and side carry handles
• for storage, there is a rear tank well
• Constructed with Ultra-Durable UV Protected Hard-shelled Polyethylene Plastic
• ST Performance Hull Offers Exceptional Tracking and Stability
• Tank well and Cargo Net Lacing a for storing the items
• Molded-in Footrests Provide Secure Foot Bracing
• Maximum weight capacity of 240 pounds.
• 5 years limited manufacturer warranty
You might also like: pungo 120 Sit Inside Recreational Kayak
✅ A surprising amount of speed
✅ User friendly
✅ Sit on top
✅ Padded seatback
✅ Secured foot placements
✅ Dry and comfortable
✅ Highest quality construction
⛔ So sorry if you don't like green!
⛔ No seat pad is included
⛔ Kayak paddles need to be purchased separately
4. Lifetime Lotus Kayak
Lightweight and affordable kayak for calm water
If you are planning on participating in any race with this little kayak, I have bad news for you! But if you are going to use it for whatever it has been made for, you will be a winner!
Lifetime Lotus Kayak has been perfectly built for leisurely paddling on calm water or having a heavy bucket with some exciting catches. Having said that, did I mention they are very lightweight? You need only one arm to carry it easily.
Let its features justify its position here on my list of the best fishing kayak for beginners.
• Comes in beautiful blue with the dimension of 96" X 30" X 19"
• Hull is designed to provide ultra-stability and great tracking.
• For different-sized paddlers, there are multiple footrest positions.
• It also comes with a hard adjustable backrest.
• Self-bailing Scupper holes for draining Cockpit area and tank well
• Molded Paddle cradle, Easy carry handle for transportation
• The lightweight of 38 pounds only.
• Tank well storage with Bungee Cord Lacing for keeping the loose Items dry and safe
• UV-Protected High-Density Polyethylene (HDPE) Construction makes it fade-crack-peel proof
• Front and Rear T-Handles for Easy Transport
• Adjustable backrest for Comfort
• 5-year limited warranty for the hull
• Maximum weight capacity of
You might also like: Driftsun Rover One/two person inflatable kayak
✅ Kayak Paddles included
✅ Ultra stability
✅ Molded paddle cradle
✅ Center carry handles
✅ Durability
✅ Two adjustable backrests included
✅ UV protected
✅ Very lightweight
⛔ Hard plastic can be uncomfortable after a couple of hours of sitting
5. Pelican one person Kayak
For the most demanding fisherman
Can someone tell me when this brand will stop being so good! Whatsoever your fishing ability or affordability is, Pelican knows how to make everyone their returning customer. In my today's list of the best beginner kayak for fishing, I'm here with the third model of Pelican – Basscreek 100xp Angler Sit-on-top Fishing Kayak.
Well, you don't want to use it for heavy use 3-4 days a week. Or do you? I hope not! Then especially at an affordable price, you'll be getting a beauty with useful features.
I promise Pelican never disappoints. Along with ensuring every technical benefit they can provide at an affordable price, they ensure the peace of mind of the paddlers as well.
No wonder pelican has three spots taken on my list. Here's why!
• Comes in the color Olive Camo with a dimension of 120" X 30.5" X 16".
• The multi-chine flat bottom hull gives ultra-stability.
• The adjustable ERGOFIT G2 seating system provides targeted cushioning and better airflow.
• Included additional flotation inside the hull of all of our sit-on-tops in order to meet or surpass ABYC standards.
• Adjustable footrests and backrest for better support
• Maximum capacity of 325 pounds.
• Added scupper holes at the bottom to drain any excess water that might get into the kayak – don't worry, they got you!
• 10 ft. lengthy kayak weighs only 50 pounds.
• Features carrying handles, Bottle holder
• 4 in. dry compartment with storage bag and Quick-Lock hatch
• Fishing accessories like a flush mount rod holder, Swivel rod holder, 6 Accessory eyelets, and Angler ruler
• Storage platform with mesh deck cover
• Paddle tie-down
You might also like: Intex Explorer K2 Kayak
✅ Limited lifetime warranty
✅ Padded seat with adjustable backrest
✅ Easy storage
✅ Maximum capacity of 325 pounds
✅ Secure and steady ride
✅ Sit on top
✅ Easy-going in and out of the kayak.
✅ Stable, comfortable, safe
⛔ No T-handles
⛔ The rod holder mount is a bit far forward
6. Lifetime Hydros 85 Angler kayak with paddle
Impact-resistant kayak for extreme safety
Being a beginner, you might cause a lot of trouble to your kayak. So you may want to have a hell of a strong one to resist anything and everything.
Lifetime has brought to you their blow-molded high-density polyethylene (HDPE) constructed hard-shelled model Lifetime Hydros 85 Angler kayak for standing the test of time and being your company in the journey of being a beginner to pro!
It's perfect to make you feel the safest on the water. Though it has been tested for flat water, you can use it in the ocean too.
The width will give you the stability you are looking for.
Excellent features that will make you impress:
• Dimension of 101" X 29.5" X 10.5".
• Combination Tunnel hull design for ultra-stability and tracking.
• Multiple Footrest Positions for different size paddlers.
• Bungee lacing for storage with molded-in swim-up deck.
• Weight capacity of 225 pounds.
• Adjustable quick-release backrest for comfort.
• Front T-handle for easy transport.
• The lightweight of 38 pounds only.
• Includes a paddle (1066285), 1 adjustable rod holder, 2 flush-mounted rod holders, 2 bungees.
• 5-year limited warranty.
✅ Sit on top
✅ Extremely durable
✅ Front T handle
✅ Multiple footrests
✅ UV protected
✅ Ultra stability
✅ Lightweight
✅ Extreme safety
⛔ Comes in only Lime Green – No color options!
7. Perception Rambler 13.5 Tandem Kayak
For beginners in search of a playful, highly versatile kayak
Time to enjoy with friends! Rambler 13.5 Tandem Kayak comes in this gorgeous color Dapper by the very well-known brand 'Perception'.
This is the 1st model on my list having a two-person seating capacity. No more solo fun huh? You'll be getting enough room for a two-person design. If you love it solo, it can be configured for a solo paddler with the installation of 4 deck loops as well.
Don't worry! The extra length will not hamper the maneuverability. You can love the large rear open storage. Adjustable backrest and padded seat to give maximum comfort in your experience.
Features of Perception Rambler 13.5 Tandem Kayak to make you love the game:
• A seating capacity of 2, can be configured for a solo paddler with the installation of 4 deck loops (sold separately
• Maximum weight limit of 550 pounds
• Usable on lakes, ocean bays, light surf, or even slow-moving rivers
• Product dimensions are 162" x 34" x 15.5"
• Weight of 78 pounds.
• One-piece rotational-molded kayak
• Multiple footrests for accommodating paddlers of all sizes
• Large rear open storage
• Comes with 6 scupper holes
• Roomy molded-in seat, Removable padded seat, and backrest with adjustable support
• Extra built-in center seat for the kids or dog
• easy transportation due to its Front, rear, and side comfort carry handles
• Bungee cord for securing items of any shape or size
✅ Sit on top
✅ Large Dual seating area
✅ Easy Transportation
✅ Integrated Kids seat
✅ Large rear storage well
✅ Large open cockpit
✅ Multiple footrest options
✅ Easiest to enter/exit
✅ Leak-proof one-piece construction
✅ Built-in buoyancy for relaxation and fun
✅ Wear-proof colors
✅ Rust-resistant hardware
⛔ Does Not come with any paddle
⛔ No seat pad is included
8. Solstice by Swimline Durango Kayak
For beginners looking for portability and affordability
If you want every eye on you while you kayak, let Solstice by Swimline Durango Kayak do the charm! It comes with eye-catching gorgeous colors.
The best thing is – that it can be used by one or two persons with equal efficiency. Just have to configure it accordingly and it'll be ready to rock with you! It takes a few minutes to inflate or deflate making it very handy.
For the lightweight and carry bag features, you can take it anywhere for either having a fun round with a friend on water or bringing some delish protein on the plate in campings.
Grab the fun by having this best cheap kayak for beginners.
Features that make this model worth buying!
• Dimensions of 132" x 37" x 12.5".
• Every internal bladder is made of a 22 Gauge K-80 PVC material protected by a 1000 Denier, fabric reinforced, nylon cover.
• It can easily be converted from 1 or 2-person configurations.
• Deflates quickly and can be folded into its included carry bag in minutes.
• Compact and Lightweight design at 40 pounds.
• Tri-chamber construction serves for ultimate safety and balance while kayaking.
• Eye-catching vibrancy colors for clear visibility on the water.
• Maximum Capacity of 440 Pounds.
• Comes equipped with 2 grab handles, screw-style drain valves, 1-way Boston valves, front & rear spray skirts, storage bungees, paddle-holders, and 22 reinforced D Ring tie-down locations.
• Comes with a high-pressure pump, 2 adjustable nylon-covered padded bucket seats, a repair kit, a detachable SKEG for ultimate tracking, and a carry bag.
✅ Multicolor
✅ Easy to inflate
✅ Easy transportation
✅ 2 person seating system
✅ safe and stable
✅ Extremely lightweight
✅ Padded bucket seat
⛔ No backrest
⛔ Less performance than hard shell models
9. Sevylor QuikPak K5 1-person Kayak
For beginners looking for time-consuming inflatables
If you are looking for a 5-minute setup to hit the water, Sevylor QuikPak K5 1-person Kayak is definitely your pick! "Backpack → unpack → kayak" they say, how interesting things can get! You can literally carry it like a bag on your back.
It has double lock valves for using two locking points for easy inflation or deflation. Such a time saver! It's constructed with 24-gauge PVC which is rugged for lake use.
Polyester cover and Tarpaulin bottom provide protection from punctures.
Similar Product: Sevylor k1 quikpak inflatable kayak
Let me give you some more reasons to order it quickly.
• Comes in the color Gray
• Multiple air chambers for more safety in case one is punctured.
• Spray covers there to block water splashes and help you keep dry
• For attaching other equipment, D rings come in with this kayak
• Secure storage areas to keep your gears dry and safe with bungees
• Easily carriable backpack system transforms into the seat
• Tarpaulin bottom and polyester cover give long-lasting protection from punctures
• for easy inflation/deflation, it featured Double Lock valves using two locking points
✅ Innovative carrying system
✅ Time-consuming
✅ Easily inflatable and deflatable
✅ Transportation like a backpack
✅ Multiple air chambers for safety
✅ Super affordable
✅ Secure storage area
⛔ Not self-bailing
⛔ extremely buoyant, causing it to freeze on top of the water
10. ADVANCED ELEMENTS PackLite Kayak
Lightest kayak for beginners to carry in remote waterholes
Will you trust me if I say this little beauty weighs only 4 pounds and also has the capacity of carrying 240 pounds? Please do! Advanced Elements Packlite Kayak is surely every beginner's cutest dream! It's ultra-compact with the construction of eco-friendly PVC-free materials. Don't be deceived by its look.
It may look cute and fragile, but it is strong enough for your stability and safety. It has been constructed with three different air chambers for reliability. Just in case you do hit a snag, the other air chambers will help you be afloat and get you back to the shore.
More features to make you awestruck by the Advanced Elements Packlite kayak:
• Ultra-compact and lightweight at only 4 pounds, making it the lightest model
• Dimensions of 11″ x 11″ x 5″ with the color Red
• Unique reinforced material provides durability in a compact design.
• 35″ width for stability and reliability
• Three-chamber design provides maximum safety.
• Twist lock valves and high flow military-style valves for easy setup
• Comfortable integrated seat for maximum comfort
• The mesh carries bag doubles as an on-deck storage system for your gear.
• Accessories included are a mesh carry bag, a repair kit, and an owner's manual.
• Maximum weight capacity of 250 pounds
✅ Ultra-compact
✅ Extremely lightweight
✅ Ensures safety
✅ Easy Transportation
✅ Distant area carrying
✅ Efficient
✅ Reliable
✅ Comfortable
⛔ No paddle included
⛔ Packlite pump is sold separately
How to choose the best kayak for beginners:
Let me ask you a quick question – What is the best kayak for beginners? The word 'Best' is so abstract that anything best differs from person to person. It depends on people's ability, nature, preferences, and demands.
 A kayak leveled as best to a pro kayaker, usually be found as hard to control or maneuver by a beginner. So while choosing the best one, being a beginner, choose the one with the features that suit your abilities. 
Know yourself 1st, my friend! You can go searching for the best kayak later!
What to look for in a good beginner kayak:
You might want to be safe 1st in your new kayaking experiences. So look for kayaks with reliable materials construction. Then another primary concern might be stability. Kayaking with the fear of being flipped with the boat is not fun at all. 
Trust me I know! So make sure to look for the factors that make the kayak more stable on the water giving you relief from fear. More width and less length play a good role in being stable. 
You might be in need of a good storage capacity for taking all the items and gear you need for feeling confident and secure enough. 
The comfort will fully depend on the seating capacity. A good set will keep you enjoying the water, and a bad set will bring aches to the muscle. 
Be a little picky choosing the seats. Self-care matters you know! There can be other many factors that you should look for in a good beginner kayak. There's no specific list though, it depends mostly on the beginner's preferences.
Kayak fishing tips for beginners:
Some good fishing tips can pave the way for a beginner to become a professional!
As a beginner getting a good model kayak is extremely important as you already can tell! So do get the best fishing kayak for beginners from my list. Make sure to match it up with your height, weight, and style. I guess you already found the one to purchase!
A fishing rod with a perfect length proportional to your height is a good choice. At least using a 6'6″ long fishing rod will help you to easily maneuver around the kayak and easily control the fish.
Prepare yourself! You are going to get soaked up once in a while, whether you like it or not! As a beginner, you might get a little sick as well. So wear outfits that are waterproof or easily dryable
Don't forget to wear a life vest especially if you can not swim or are not of good ones who can. Safety comes first! Every time bring first aid kits and emergency contacting devices with you.
And you can checkout  our Kayak Clothing Guide
Lastly, have patience. Kayak fishing is a craft that takes time to master at! Start your journey with the best beginner kayak for fishing and enjoy the process.
What type of kayak is best for fishing | Kayak buying guide for beginners:
Not confident enough about buying the most suitable kayak for you as a newbie in this field? Let's get you one then!
Before that, you might want to start making your priority list first. You have to match up the most features I'm going to push forward to consider with the best fishing kayak for beginners I've mentioned earlier.
1. SIK or SOT
Fishing kayaks come in either Sit-in or Sit on Top features. They both are good in their own way. SIKs are usually easier to maneuver, whereas SOTs give extreme stability. 
Being new at this game, I'll suggest fetching for stability first. So SOTs will be better for beginners.
2. Length
A kayak with a smaller length is easier to maneuver, and longer ones are naturally the fastest for their least amount of drag on the water. For a beginner, easy maneuverability is more efficient than being very fast. I mean, you are not going to race with it. Are you? 
So unless your preference is different, a kayak with a shorter length will be a better option for a beginner.
3. Width
The physics behind width is – Less width of the kayak can boost your speed. While kayaks with more width slow a little down – but give more stability. 
Again, if a beginner can't even sit still on the kayak, what's the speed going to be useful for! Right? So choose one with greater width as a beginner.
4. Propulsion
A beginner will never be comfortable with a kayak that is hard to propulsion. Heavy models might need some extra energy to move, which can be tiring to a beginner after some time, and the extremely lightweight models will be hard to control in the way of propulsion. 
A little wind or wave will change the direction which is pretty annoying. So the safer option for a beginner will be to go for a not-so-heavy-not-so-light kayak model. 
Having said that, most of the hard-shelled models can be a good consideration if propulsion is your priority.
5. Seat
Nothing can beat the urge of a good comfortable seat while fishing and sitting still. Beginners lacking experience will easily get annoyed by sitting on the kayak for a long catch. 
Who can enjoy fishing with hurt backs and body aches? So a beginner has to look for models with adjustable backrests with padded seats. Where the fishing is more comfortable, the bucket is more filled.
6. Storage
Talking about the bucket, a beginner might want to have a good storage area for the extra 99 items s/he wants to bring along on the trip. Just exaggerating! 
But yeah a beginner needs good storage to store all the catches and also a dry chamber to keep the phone, camera, first aid box, two-way contacting radio, extra set of dress, water bottles, energy foods, etc.
7. Transportation
If the kayak will not have any center carry handle or front and rear T handles, a beginner has to struggle a lot to transport a kayak to the water area and carry it in and out of the water if it turns out to be a little heavy and all! 
So look for a lightweight model with T-handles on it. Almost all models on my list of best kayaks for beginners have these features. Order from that list already!
8. Materials
The durability of the kayak mostly depends on the material it has been constructed. You can look for models with good reliable materials in my list of best fishing kayak for beginners. 
Buy a kayak with the construction of High-density polyethylene that makes up a hard shell and makes the kayak stand the test of time.
FAQ Section:
Why buy a beginner's fishing kayak?
A:They fit better because they are specially built considering the beginners' capabilities and needs.
 What clothes should I wear while kayaking?
A:Waterproof clothes or clothes that dry quickly are the best ones for you while kayaking.
What size kayak do I need?
A:Always go for a kayak that has at least 125 pounds more weight capacity than your bodyweight.
What color should my fishing kayak be?
A:Any color with vibrancy is good for its eye-catching nature! You can choose orange or lime green for more visibility from far.
How to install a kayak fishing rod holder?
A:You need to detach the base of the rod holder and then attach it with a drill and nuts on the surface of the kayak where it should go. Use silicon to make the holes airtight. Lastly, attach the rod holder with its base again. Easy as that!
What about inflatable fishing kayaks?
A:Inflatables are very handy, easiest to carry and transport to any place and come at a very affordable price.
 How long will you be on the water?
A:There's no limitation to that. You can be on the water for half an hour and also for a whole day! That depends on your targeted fish quantity.
 How do I care for my kayak?
A:Your kayak needs proper cleaning! Clean it inside out with mild warm water and light soap solution after it's getting a bit dirty. Make sure it's dried everywhere properly before storing it.
Conclusion:
Get yourself ready for the journey of a beginner becoming a pro. You have everything – a perfectly best fishing kayak for beginners from my list and the most useful tips I could give you, now that you read everything! 
All the beginner kayaks on my list are so affordable and easy to control maneuver, and transport that paddling any water surface has never been this easy! 
So don't let your favorite watering hole go unexplored any longer. Have fun on the water!